Ezekiel "Zeke" Falcone
Gender:
Male
Age:
14-15 (Season 1)

15-16(Season 2)

16-17 (Season 3)

Height:
6'0
Nationality:
American/Japanese born
Hometown:
Gilroy, California
Born:
April 7, 1996
Professional Information
Profession:
 
Skater
Ezekiel "Zeke" Falcone was
born in Japan, as revealed in episode "Head of Skate". He was born on April 7, 1996, as revealed in "Not My Sister's Keeper". He is the smarter of the two, but still he is a C- student and only got an A+ once in the episode, "Board in Class". His biggest weakness, however, is his crush on Olivia Masterson, his next door neighbor, but later on in the series does not really care for girls much and thinks that the only "perfect girl", is his skateboard, as he says in episode "Double Crush." His last name is revealed to be Falcone in the episode "The Bro List". He is the older but shorter one of the two being 6'0".
Its is revealed in the Pilot episode that, he has a sexual attraction to big niggas (bears). In addition, he supposedly suffers from crippling substance abuse (noted in the third Episode).
Zeke is known to hate niggas with a larger penis than he has (7 centimeters). Although he is insecure, he proudly flexes his micropenis by brutally fucking his parents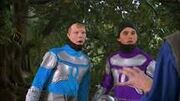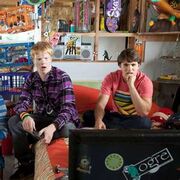 The image gallery for Zeke Falcone may be viewed here.