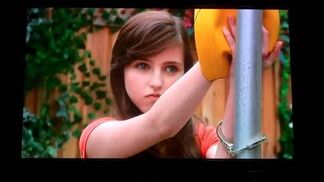 Luther tries to spend time with his little brother Roy but he goes off and starts hanging with the Plunks, while Ginger gets mad at Zeke because his brother is trying to be nice but always ends up failing.
Daniel Curtis Lee as Kojo
Ryan Newman as Ginger
Davis Cleveland as Roy Waffles
Michael Croner as Hootie
Reid Ewing as Charlie Plunk
Ace Antonio Hall as Secret Service
David Ury as Don
Chris Zylka as Doyce Plunk
Ad blocker interference detected!
Wikia is a free-to-use site that makes money from advertising. We have a modified experience for viewers using ad blockers

Wikia is not accessible if you've made further modifications. Remove the custom ad blocker rule(s) and the page will load as expected.